So whats the
ATL Bitcoin Embassy About?
Our Mission
The Atlanta Bitcoin Embassy is the Greater Atlanta area's central organizing hub for teaching, training, and networking on the topics of Bitcoin, cryptocurrencies, cryptoassets, and related blockchain technologies. We offer a variety of services, including consulting, seminars, wallet recovery, a destination for domestic and international travelers, and career-building connections and opportunities.

Everyone is always welcome.
"The Embassy is dedicated to bringing people in the community into a closer personal relationship with digital currency and serving as a facilitator and platform for this glorious new technology."
Why Atlanta?
Atlanta, Georgia, has a big and active community interested in the future of currency, distributed networks, and new banking technology. We have among the most unbanked but still wealthy populations in the country. There are lines at every Bitcoin ATM in town. We have two active meetup groups, one for Bitcoin and one for Blockchain. They are always crowded. The offices of the world's largest payment processor, BitPay, are here, as well as many active start ups. The community radio stations here have programming on the topic constantly. In 2013, Atlanta hosted the second national conference in the country on the topic of Bitcoin.
The Atlanta Bitcoin Embassy builds off the beautiful experience in Tel Aviv, Kiev, Helsinki, Panama, Amsterdam, New York, and Prague to create a natural home for a place that can host meetups, offer a gathering center for the community, host lectures, promote and defend crypto, talk to the press, and foster growth in this sector. Such embassies are essential to the community of coders, investors, users, and enthusiasts. It serves as a kind of think tank and workspace but with a more focused function.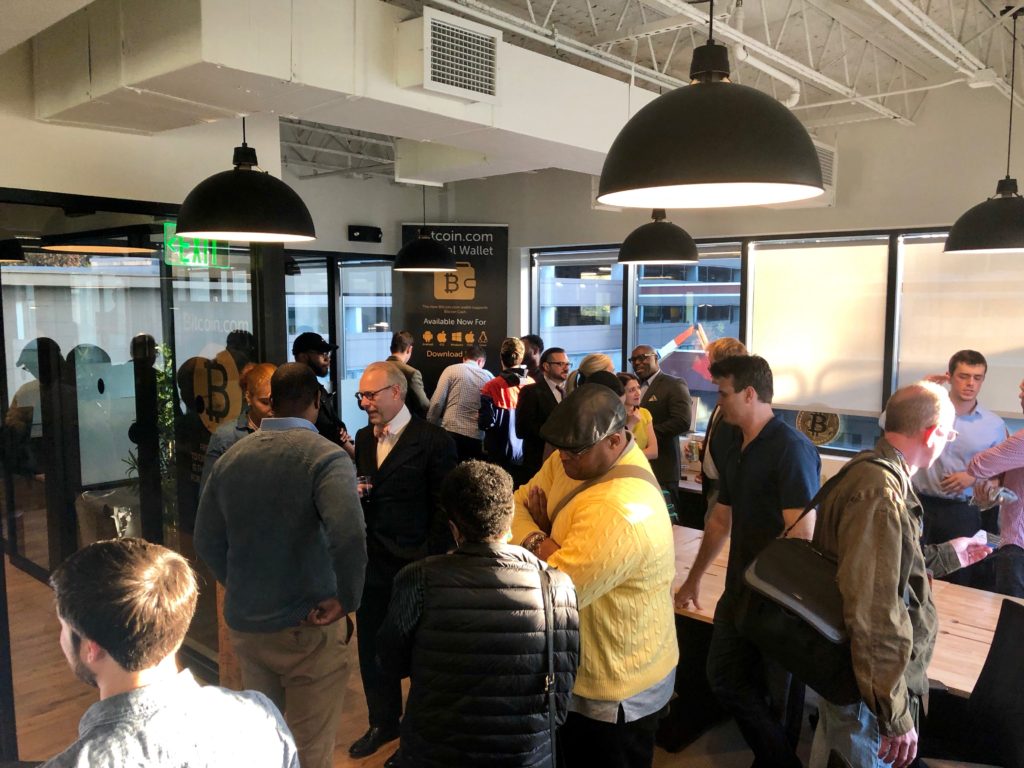 Come See Us
The Atlanta Bitcoin Embassy is centrally located in upper Midtown/lower Buckhead, with plenty of parking. Our WeWork location is within reach from all areas of town. Many people at the office are volunteers who are happy to help you. We also offer specific services, such as a highly successful wallet recovery service, training on using exchanges, cold storage, and wallets, as well as social and professional networking.